DETOX AND RECOVERY SERVICES
WE'RE HERE TO HELP
We understand you've probably tried getting on the recovery journey in the past and that's why we focus on the end game, a sober life. While it may be hard to imagine, it is possible. Recovery is about re-building your life starting from the ground up. All of the pieces are there for full recovery, yes, a return to a normal brain pattern and normal life. You simply need a workable plan that's proven and doable. We have a customized plan to change your patterns and restore your life.
Hope, Answers, Guidance and Long Term Recovery begin with US. You are more than your addiction. With the right resources and support, you can build a healthy, sober life.
Finding Success in Recovery
Maybe you've tried recovery on your own but it didn't work. Or perhaps you tried a recovery program that worked for a while, but it didn't really stop the cravings, the withdrawal was too painful, or maybe it simply replaced your addiction with another one. Where's the fix in that?
Regardless of the drugs you're working to break free from, you'll immediately find that RecoverUS is different…and IT WORKS – in often as little as several days, helping you get back to your normal life quickly. Unlike other detox programs, our system does not rely on other narcotics (Suboxone® or Methadone) to help you break your addiction. After all, what's the point if you are simply trading one addiction for another?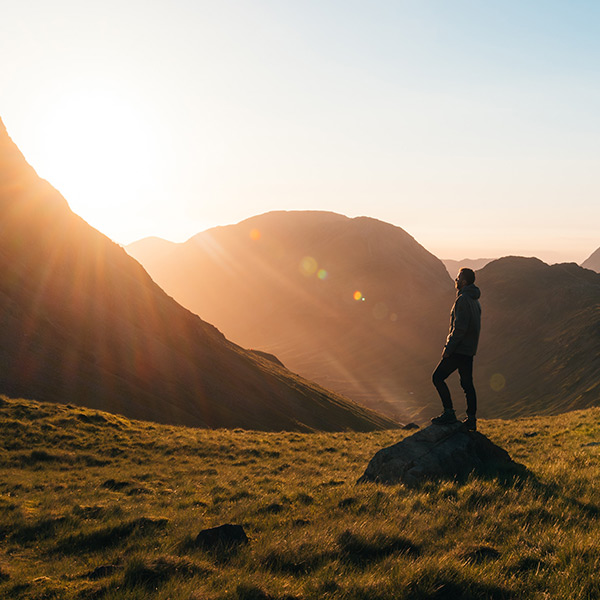 RELEASE RECOVER RESTORE ™
Our Trademarked Program to Stop Substance Abuse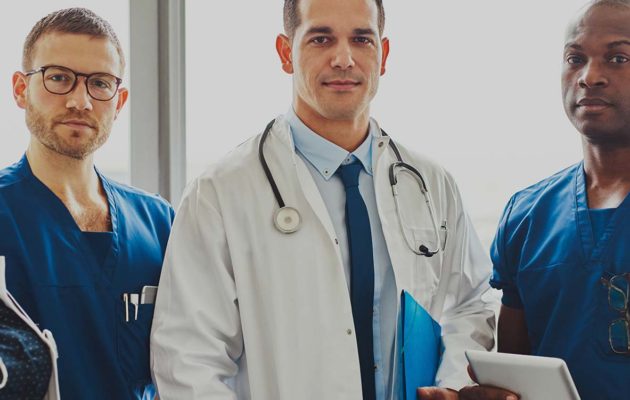 Step 1 - Release
Step 2 - Recover
Step 3 - Restore
Every one of our clients is different and every addiction is unique.
At RecoverUS, we treat you individually, fine-tuning the detox program and treatment especially for you to ensure your success. Each treatment plan is completely outlined and explained to you and the others in your life, all under the supervision of highly-trained and respected physicians, addiction counselors, and medical staff.
What really separates us from other detox programs is our attention to details and our trademarked Release/Recover/Restore™ approach. We will absolutely not replace what you are addicted to with some other narcotic that you're equally dependent on. We understand these other medical approaches (Methadone/Suboxone®) and sometimes they're the most appropriate choice, however, our non-narcotic method helps you break the cycle of addictions and addictive drugs once and for all
We provide a rapid detox process and long-term treatment. You want to be better now, so we've designed a medically-proven, evidence based, detox program that typically takes several days and up to two weeks to complete. Then, once you're clean, we walk with you for weeks and months with on-going treatment, counseling and support to prevent slips, relapses and new addictions.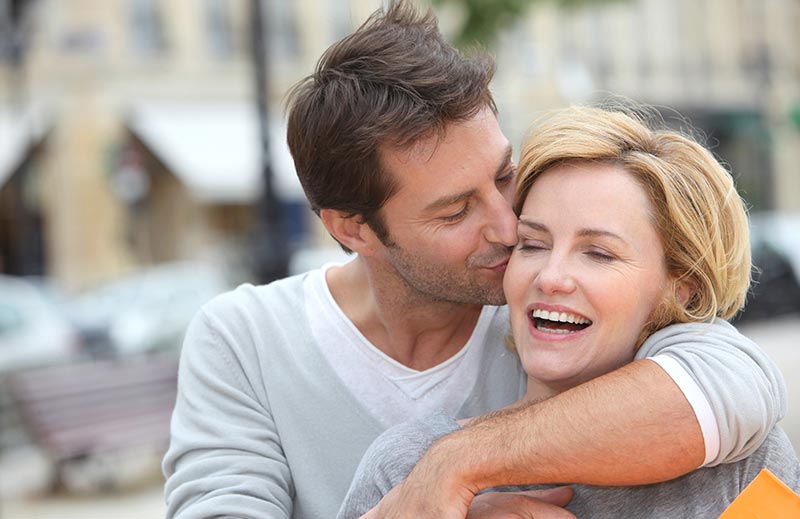 With close Medical supervision in an outpatient setting, RecoverUs offers a Rapid Detox program that may allow you to complete the entire Detox process within several days, depending on your specific addiction. Our specialty involves an evidence based approach which minimizes the uncomfortable symptoms of detox and withdrawal which helps control your fear and apprehension.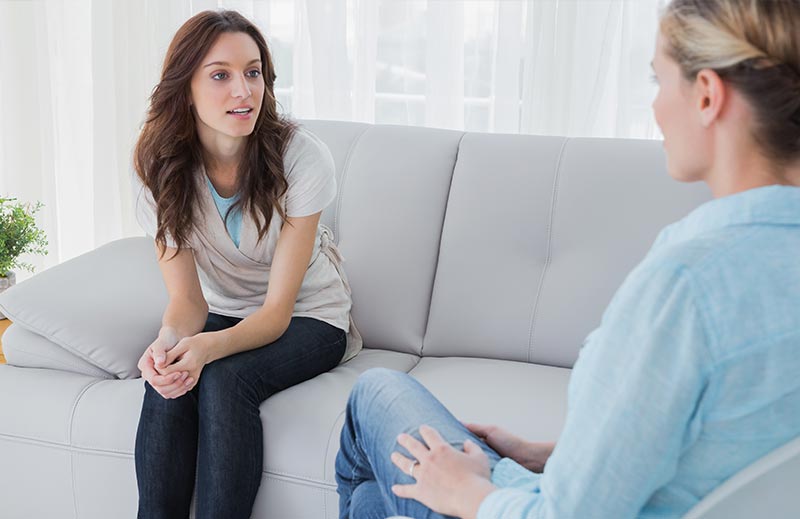 Detoxing was just the first step toward a life free from drug addiction. The process to restore your brain and your life takes time.  Research shows full brain recovery from addictive drugs takes at least a year and possibly longer. Brain cells are slow to recover, but they will recover and rebuild with a new pattern and a new picture of your life.   It simply takes time to heal fully.  That's why we walk with you for life-long freedom. At RecoverUS, we know that aftercare support is important and every client receives a personalized treatment plan for long term recovery.  And, we partner with recovery professionals across the nation to help you each day.
Immediately you'll discover how much we care as it's our sincere goal to help you. We begin by getting to know you as you communicate with one of our team members over the phone or through secure email. Your privacy is paramount. Together we'll review your medical history and your addiction. Then, under the direction of our medical team, we'll tell you how to prepare for your detox treatment.
We'll share with you details about treatment requirements, fees and financing, on-going treatment options and what to expect.   When we complete all of the pre-treatment assessments and instructions, we'll talk about scheduling your visit, lodging and transportation to our facility.
Often times we are able to begin the Pre-Detox protocols with specific doses of vitamins and minerals, enabling you to get started even before you come to the facility. This approach allows you to get started almost immediately and primes your system to better utilize our specific IV protocols even before you arrive. We'll determine if you qualify for this expedited plan of Detox when you call and the exciting news is you could begin your program right away.
Upon arrival, we'll greet you with a friendly smile and a comforting welcome.  We know it took a lot of effort to make this decision and we certainly honor your commitment.  We'll sit with you and discuss your case and hear of your desired outcome.  We'll take an in-depth medical history.  Our medical staff is trained to help with addiction and substance abuse cases just like yours and our licensed Addiction Counselors are ready and willing to start your journey to recovery immediately.  You will begin your Detox program on the morning of the first day we see you.
Once you're ready to begin, we'll get started on the detoxification process – one designed especially for your addiction and planned by a physician. It will take anywhere from a few days to 14 days depending on your addiction and length of time you have suffered. Other medical factors can cause some deviation from these timelines such as multiple drug and alcohol dependencies and your overall physical health may be a significant part of timeline for the recovery process. Once we identify your specific needs, we'll jump right in and get started. We have the Bridge, a device specially designed to curb symptoms in as little as 8 minutes and it is easily and painlessly applied behind your ear. The Bridge aids in reducing withdrawal symptoms of Opioid and Alcohol should you need it
Each day you will talk to our staff when you arrive at the facility and we will develop your plan for the day.  You will be given all medications and supplements necessary for you to successfully Detox and remain as comfortable as possible.  You will be given an IV Drip of vitamins and co-enzymes which will last for between 3-8 hours.  You can order lunch from various area restaurants and it can be delivered or picked up by your "support person" (Family member/close friend).  We will have healthy snacks and juice available.
Yes!  Although you will have an active IV Drip, you can walk around and rest when you feel like it in a comfortable bed.  Most patients feel sleepy the first two or three days depending on the amount of Alcohol and/or drugs active in their system.  You can watch TV, play video games on your tablet or read a book during your treatment.  The actual treatment is described to us as "I didn't even know it was going on."
Throughout the time you are with us, you will visit with Licensed Counselors and develop your life long recovery plan when released to go home.
Each afternoon/evening you will be released to go back to your hotel.  You must be constantly supervised by a family member or trusted companion.  You will probably just sleep until the next morning when we continue with your routine treatment.
When your detoxification is complete (and it's often finished in as little as 3 days), you'll be feeling much better, have more energy and a renewed excitement for life. After all you've gotten your life back and are now in charge of your path to life-long sobriety and clean living. And, we'll arm you with everything you need to stay clean including plans for on-going support and supervision if you need it, as well as a plan for nutritional support and other ways to stay healthy and drug free when you return home.
You may be a candidate for Naltrexone® (Vivatrol) if your addiction was for Alcohol or Opiates as it is FDA approved for ongoing treatment for these conditions. It can be continued for up to several years if necessary. Patients find this drug helpful when dealing with cravings and it does act as an antagonist by blocking the receptors in the brain from the effects of opioid/alcohol use. With Naltrexone®, you will not be able to feel the effects of Opioids or Alcohol. It can be administered as an injection or sub-dermal pellet, both of which are approved by the FDA.

A full recovering using the latest technologies.
Alcohol
Alcoholism is perhaps the biggest addiction facing us today. In fact, 7 percent of Americans ages 18 and older have an Alcohol Use Disorder. Simply put, more people are addicted to alcohol than any other substance. Many of them don't think it's a big deal. "I can quit any time," they tell themselves (and their families). The trouble is they can't. With withdrawal symptoms that range from challenging to deadly, alcoholism is something that just shouldn't be dealt with alone and unsupervised.
Out Patient Alcohol Detox
The RecoverUS system uses an outpatient approach that allows people to safely and comfortably detox from alcohol in only three-ten days. We begin by replenishing the vitamins and minerals your brain needs and then follow up with physician-approved medicine to keep you calm, comfortable and safe. Once all of the alcohol has passed from your system, we work with you to choose the best treatment option and offer Naltrexone® Therapy – the use of a non-addictive, non-narcotic medicine which prevents cravings and urges to drink during your long term recovery.
Plus, since we know that medical approaches alone will not cure alcoholism, we help you find a comprehensive recovery program to continue long-term support as you get clean and stay clean.
Opiates
Opiates are among the most addictive of all drugs and the can cause dependence even on first-time use. An addiction to opiates is not a sign of weakness; it's an inevitable outcome for many unsuspecting people. Opiates like Heroin and OxyContin for example, highjack the brain's production of endorphins – the chemicals that make you naturally feel happy. Our Rapid Opiate Detox removes these harmful chemicals in a process that can take just several days and allows you to return to normal drug free life.
Opiate Withdrawal Pain is Gone
For many patients, we recommend the Bridge, an FDA approved medical device, which helps curb the effects of Opiate and Alcohol withdrawal within 8 minutes of application. The Bridge is a gentle neuro-stimulation system (NSS) device that attaches just behind your earlobe. It's a non-narcotic treatment that works nearly 100 percent of the time by gently stimulating the nerves to your brain to create a feeling of calm and ease.
Heroin
Heroin, referred to as big H, horse, hell dust, and smack is an opioid drug made from morphine, a natural substance processed from poppy plants. It can be taken by injection, sniffing, snorting, or smoking. Heroin enters the brain rapidly and attaches to opioid receptors in the brain and the gut, especially those involved in feelings of pain and pleasure, heart rate and breathing.
Based on the time Heroine is active in the brain, it can actually be easier to detox then it's replacement drugs Suboxone® and Methadone. Detox from Heroine is helped with our trademarked protocols, NAD+, and natural supplementation. Brain synchronization along with Neuro-Feedback is essential for recovery and staying clean. Long-Term brain recovery is our specialty.
Suboxone®
Suboxone® has long been the medical standard for breaking the addiction to opiates. Many people can take this prescription narcotic with minimal side effects for extended periods of time. Others may not "feel like themselves" when taking this medication, even for short periods. If Suboxone® is working for you, we encourage you to continue with your physician and their recommended protocols.
If Suboxone® is not working as well as you had hoped, there are additional medically approved protocols which might be the answer for you. Our medical team will assess your situation and make recommendations based on your specific needs and preferences. We are here to help.
Quitting Suboxone® is a process tailored to your needs, based on length of time taking the drug, and your personal medical history. There is no hospitalization and no general anesthesia needed with our program, and, our system minimizes the discomfort from withdrawal. Every case is different, and we customize your care based on your individual needs. You can rest assured; we are here for long-term support.
Methadone
Methadone can be a lifesaver for people struggling with severe opiate/heroin addiction. By replacing heroin or high-dose painkillers with a legal prescription alternative, many people can regain their lives. For some, this narcotic prescription drug offers hope and a solution to their severe addiction.
At RecoverUS, we do not prescribe narcotics including Methadone. There are specific licensed facilities dedicated to prescribing this drug and daily patient care. We are happy to refer you to one of these facilities if Methadone is your choice. We focus on those not wanting to take this drug but have nowhere to turn. If this is your case, we will consult with you, examine your individual wants and needs and then formulate a specific, medically accepted approach to help reduce your dependence on this prescription narcotic. Our hope is for a clear and bright drug-free future.
Note: Only medical evaluation can determine the specifics of your individual case and determine the best approach to withdrawal from Methadone dependence.
In summary, if Methadone therapy is working for you, we suggest you continue with your current physician and therapy. If you are looking for a different approach, we may be able to help.
Cocaine
Cocaine, nicknamed Blow, Coke, Crack, Rock, Snow, increases levels of the natural chemical messenger dopamine in the brain. It attaches to the reward centers of the brain. Cocaine prevents your natural dopamine from being recycled internally, and builds up between nerve cells, stopping their communication. This results in people taking stronger and more frequent amounts, trying to achieve the same high, as well as trying to avoid symptoms of withdrawal. The first step to recovery is to release the drug from the brain receptors and then begin the process of recovery and brain restoration. This is our specialty, Release/Recover/Restore™.
Benzodiazepine
There's a whole family of medications called Benzodiazepines, designed to calm nerves or prevent panic attacks, to help you sleep and to help you deal with anxiety. These drugs, like Xanax, work at first, but over time, patients rely on more and more doses and the results seem to be less and less. Eventually, there's no stopping, no weaning off of the medicine. It becomes an addiction.
At RecoverUS, our caring professionals can break the cycle of Benzodiazepine addiction. Unlike traditional recovery methods, this outpatient program can be completed in as little as ten to fourteen days, and many of our clients find that they return to a normal life with less anxiety, fewer panic attacks and no insomnia. Often times there are dual addictions and we are ready to help you on this path to total brain recovery. We are here for you every step of the way.
Prescription Drugs
No one sets out to get hooked on prescription drugs; it's a dependency that starts quietly and with little warning. The medicines you might take provide healing and relief, but unfortunately many of them also are highly addictive. What starts out as a simple solution can quickly grow into a crippling dependency.
Abruptly stopping these medications once you are addicted can lead to severe withdrawal symptoms including convulsions, seizures and even death. That's why it is so hard for many people to stop. Without a proven safe and effective system of detoxification, tapering off certain medications seems nearly impossible. The Prescription Drug Detox offered by RecoverUS is a proven method of stopping the addiction, controlling the symptoms of withdrawal, all with a safe medically supervised approach .
Pain Medication
The list of Opioid pain medications include: Codeine, Morphine, Oxycodone, Oxycontin, Roxicodone, Hydrocodone,Tramadol, Methadone, Hydromorphone, Tapentadol, Anileridine, Levorphanol, Buprenorphine, Suboxone®, Fentanyl, and more.
It's an endless cycle: an injury or condition leads to chronic pain. Every day you suffer and so your physician, in an effort to help you feel better, prescribes a pain medication. While the medicine at least dulls the pain, it also makes you feel strange and not like yourself. Maybe you begin having fatigue, insomnia, irritability, intestinal problems or foggy thinking. It becomes a trade-off and still doesn't "cure" the problem. Worse yet, the medicine becomes less effective, so you have to take more of it just to feel the same. You are in the midst of not only a chronic pain cycle, but also facing a drug dependency.
I didn't choose this.
It's true, you didn't ask for this pain nor dependency. The good news is you don't have to live with it. We have effective, medically proven and safe protocols to detox from these medications. The vast majority of clients who start the Pain Medication Detox protocols successfully complete the program and best of all, many chronic pain patients report experiencing less pain once they are completely off of pain medications
Methamphetamine
Methamphetamine "Meth", can be injected, snorted, or smoked, and is a highly addictive drug that affects the brain and central nervous system. It releases a quick high when injected or smoked but as dopamine levels in the brain are taxed, the user needs more and more to just feel "normal". When methamphetamine is injected or smoked it immediately produces an intensely pleasurable sensation known as a "rush" or a "flash." It does so by releasing high levels of dopamine in the brain. The long-term use of methamphetamine creates effects similar to Alzheimer's disease and pre-mature brain degeneration. The brain damage remains for months even years after the user stops using.
Our protocols will ease the withdrawal symptoms of Meth and begin the long-termed process of brain restoration and recovery. It's about Release/Recover/Restore ™
Marijuana
Marijuana is indeed an addictive substance and the rate of addiction to marijuana has risen for all age groups, including teens. Statistics show one in six adolescents who use "pot" develop an addiction. Addiction to marijuana is similar to those of any other addictive substance. Signs of addiction include increased tolerance, withdrawal symptoms when abstaining, increased consumption over weeks and months, spending significant time and focus on the drug, and societal withdrawal.
As with all addictions and brain compromise, our brain restoration protocols are designed to Release/Recover/Restore™ the brain back to normal function. We can help.
Nicotine
Nicotine is both a stimulant and a sedative. Nicotine gives the body a quick boost in energy often described as a "kick." This is partly due to nicotine causing the release of adrenaline by your adrenal glands, a powerful stimulant to your body. It causes your heart rate to increase, breathing to increase, and shift in blood pressure. Nicotine also promotes decreased pancreatic function resulting in a slight increase in blood sugar. Our concern with dealing with nicotine addiction is the release of dopamine in the pleasure and motivation areas of the brain, which is very similar to heroin or cocaine. The drug user experiences a pleasurable high since dopamine affects emotions and sensations of pleasure and pain. As users become more tolerant to nicotine, higher doses are needed. It's a vicious cycle.
The first step to recovery is to release the drug from the brain receptors and then begin the process of recovery and brain restoration. This is our specialty, Release/Recover/Restore™.
NAD+ Therapy
NAD+ Therapy
Nicotinamide Adenine Dinucleotide (NAD+) is an essential molecule found not only in your brain, but virtually in every cell of your body. Without adequate amounts of available NAD+ in your cells, repair and duplication would cease. NAD+ is a coenzyme of Vitamin B3 (niacin). Coenzymes are smaller than enzymes and help activate enzyme function in your body. Enzymes are responsible for thousands of different biochemical reactions in your body and NAD+ serves as a master enzyme facilitator throughout your entire body. NAD+ helps cell regeneration, boosts energy, and helps repair DNA.
NAD+ aids in the conversion of food and glucose into energy by acting as an electron transporter during cell metabolism. It plays an important role in immune response and cellular stress. NAD+ actually acts as an all-important neuro transmitter and promotes cellular communication. Sirtuins are a class of enzymes regulating certain metabolic pathways and genetic expressions. They are dependent on NAD+ which promotes better health and longevity.
All in all, NAD+ is a powerful energy and recovery co-enzyme in every cell. At RecoverUS, we offer several sources of patented NAD+ and combinations of Amino Acid Drips.
NAD+ Therapy and Brain Addiction
At RecoverUS, we offer a unique, trademarked approach which is different than typical Detox and recovery centers.  We use many formulations of NAD+ and exact ratios of Amino Acids to help with your symptoms of withdrawal during detox.  Our experience shows the entire process is safe and predictable. Symptoms are relatively easy to control and the product is 100% natural. Our entire clinical staff has been thoroughly trained to help you through the detox process.  This specialized IV therapy helps to diminish the effects of substance abuse and helps to restore proper brain function.
Patients with substance abuse and addiction challenges respond extremely well to our unique protocols.  Our goal is to detox the system within as little as a few days, depending on the specific substance and return your brain/body to a healthy and productive state.  Our patients report a marked reduction in cravings and overall boost in energy within a day or two.
IV Therapy
IV Vitamin Therapy
IV Vitamin Therapy directs the flow of vitamins and nutrients directly into the bloodstream. When we bypass the digestive system, you will experience increased cell absorption and 100% bioavailability of the vitamins/infusion. This therapy is administered via a drip IV bag and may take from 30 minutes to several hours depending on the type of infusion and your needs. The difference between supplements taken by mouth vs IV Drip is the absorption rate. Absorption diminishes in the digestive tract and is purported to be only 20% as effective with oral vitamins.   We offer several specific IV Drips, including the "Myers Cocktail" developed some 60 years prior, to activate brain and muscle response and Glutathione which is touted as the "Master Detoxifier" and is a powerful Anti-Oxidant.
IV Vitamin Therapy for Brain Addiction
Our treatment for addiction often includes IV Vitamin Drips of the "Myers Cocktail" and Glutathione, depending on the specific addiction and patient history.  We utilize specific dosages based on the specific chemical toxicity present in your case.  The Drip will serve to enhance other treatment procedures such as our trademarked NAD IV therapy by helping to activate the brain.
The Bridge
For some patients, we recommend the Bridge, an FDA approved medical device, which helps curb the effects of Opiate and Alcohol withdrawal within minutes of application. The Bridge is a gentle neuro-stimulation system (NSS) device that attaches just behind your earlobe. It's a non-narcotic treatment that works nearly 100 percent of the time by gently stimulating the nerves to your brain to create a feeling of calm and ease. The response to the Bridge happens within as little as 8-10 minutes. It is the ideal therapy for the pain associated with withdrawal from Alcohol, Heroin, Suboxone®, Methadone, Oxymorphone and Opiate pills, such as Hydrocodone, Oxycodone and Fentanyl. We are currently the only facility in our area offering this technology.
neuro-feedback
Neurological feedback is a simple yet most effective process – Neurofeedback starts with a brain map. A cap fitted with special sensors fits on your head to measure your brainwave activity and help us understand which protocols will provide the best possible results. The protocols are overlaid on your choice of a television show and you simply watch the show and the protocol will retrain your brain. The process sounds very simple but the results are anything but.
This will help you calm and restore normal brain patterns. Sessions may take as little as 15 minutes and there are no harmful side-effects to this relaxing therapy.
Neuro Feedback is used both for treatment of certain addictions and brain optimization.
Nutritional Therapy
Our nutritional approach includes access to a 40 year line of nutritionals which are designed to aid the body in its return to optimized health. With brain health at the core, overall body health can respond to the same approach. What's good for one is good for the entire body. Our bodies require Alkaline Minerals, Trace Minerals, Pre and Pro-Biotics for a healthy gut, and we need digestive enzymes. We address your needs and make specific recommendations. No two people are the same and each program is tailored to your body's requirements.
Counseling Services
Counseling for Addiction and Substance Abuse
Our Licensed Addiction Counselors, certified by the State of Illinois, will be able to quickly establish a respectful, supportive, and understanding relationship with you. They are fully trained to ask the appropriate questions to learn more about your situation in order to help you find the motivation from within for a change. Most importantly, we will be able to develop a customized plan for change that you are fully capable of and comfortable with. Since no two addictions are alike, even if they seem similar on the surface, our counselors will use their experience and proven screening methods to provide the ideal treatment recommendations unique to your case. Every brain processes the effects and causes of addiction differently. Aligning with a true professional, trained and licensed to help with addiction, is the key to your successful win over your addiction.
We encourage family and loved ones to aid in the process, as they offer the most accurate personal insight to you as well as information on how the addiction has affected them. This is more than just about your addiction. This is about your loved ones and friends and what has been experienced by them as it related to your challenges. A team effort approach is always helpful.
We Use Naltrexone®
Naltrexone® Therapy for Opioids/Alcohol addiction
Naltrexone® is a non-opioid, non-addictive medication that blocks the cravings and the effects of Opioids and Alcohol. Administered by injection or pellet form, this safe and effective approach had been available for many years, yet never before combined with specific treatments we have developed.   After your Rapid detox is complete, we test to ensure all drugs and alcohols are out of your system and then offer Naltrexone®. Once Naltrexone®, commonly referred to as Vivatrol is in your system, you will not be able to experience the effects of Opioids or Alcohol. This therapy can be utilized for an extended period of time as you develop new brain pathways with our Brain Recovery approach. Naltrexone® is very effective in stopping the cravings associated with addiction without using replacement drugs like Suboxone®. Our goal is for you to regain a healthy and complete life without the desire or cravings for drugs.
After Care
After Care Follow-Up
A critical component of our approach at RecoverUS is Follow-Up care which one of our strongest attributes. Our dedication is to you and your successful sobriety….forever. We know from experience that Brain Recovery is the key to success. New neuro-pathways are essential to long term success and this is accomplished by helping your brain to Release/Recover/Restore. It's our trademarked approach to a long-term solution for you. We offer a balanced program which may include the following based on your specific needs.