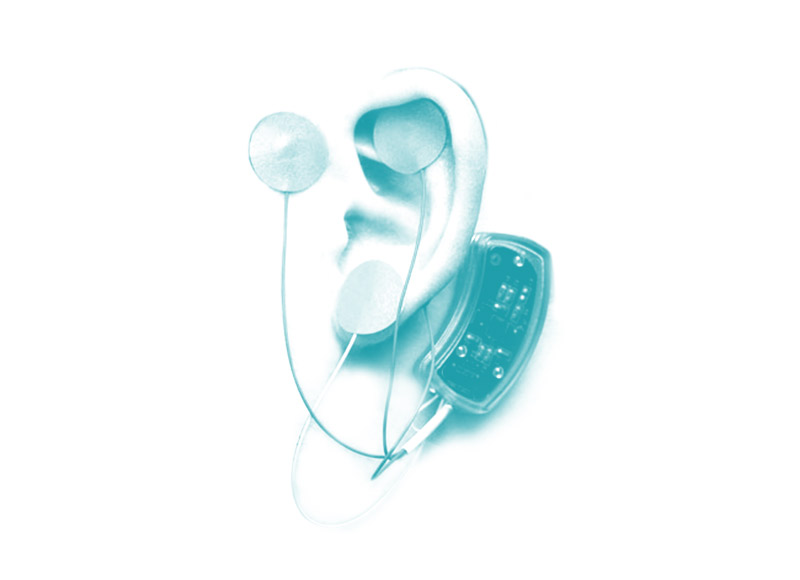 The Bridge
The Bridge for Opiate Withdrawal 
For some patients, we recommend the Bridge, an FDA approved medical device, which helps curb the effects of Opiate withdrawal within minutes of application. The Bridge is a gentle neuro-stimulation system (NSS) device that attaches just behind your earlobe. It's a non-narcotic treatment that works nearly 100 percent of the time by gently stimulating the nerves to your brain to create a feeling of calm and ease. The response to the Bridge happens within as little as 8-10 minutes. It is the ideal therapy for the pain associated with withdrawal from Heroin, Suboxone, Methadone, Oxymorphone and Opiate pills, such as Hydrocodone, Oxycodone and Fentanyl. We are currently the only facility in our area offering this technology.
Neurological Feedback
Neuro Feedback for Brain Recovery
Neurological feedback is a simple yet most effective process – Neurofeedback starts with a brain map. A cap fitted with special sensors fits on your head to measure your brainwave activity and help us understand which protocols will provide the best possible results. The protocols are overlaid on your choice of a television show and you simply watch the show and the protocol will retrain your brain. The process sounds very simple but the results are anything but.
This will help you calm and restore normal brain patterns. Sessions may take as little as 15 minutes and there are no harmful side-effects to this relaxing therapy.
Neuro Feedback is used both for treatment of certain addictions and brain optimization.