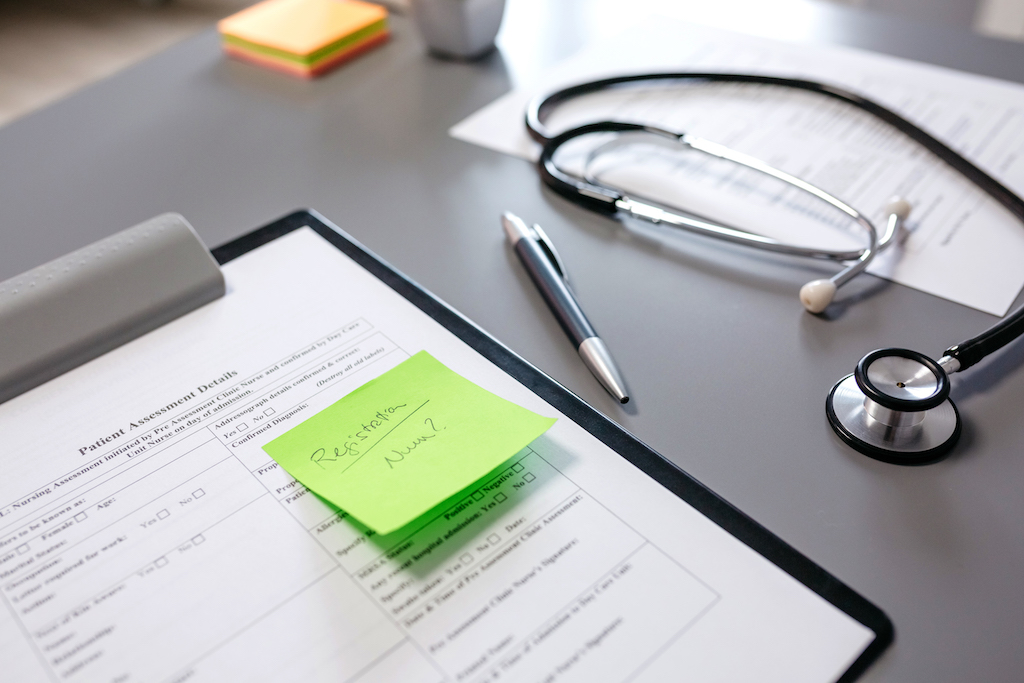 Pilot Study Finds NAD Effective for Addiction Treatment
Withdrawal symptoms are one of the most difficult – and sometimes life-threatening – parts of the recovery journey. One treatment RecoverUs Centers uses to help our patients through this process is Nicotinamide Adenine Dinucleotide (NAD). Today, we are highlighting the study Nicotinamide Adenine Dinucleotide (NAD+) and Enkephalinase Inhibition (IV1114589NAD) Infusions Significantly Attenuate Psychiatric Burden Sequalae in Substance Use Disorder (SUD) in Fifty Cases, which sought "to provide evidence that IV1114589NAD infusions significantly attenuate substance craving behavior."
What is NAD?
NAD is a molecule that is present in all cells of the body. NAD+ energizes cellular activity, including in the brain. It is a naturally occurring co-enzyme found in every living cell. NAD+ is touted as the next Anti-Aging drug as it plays a most important role in brain recovery from addiction. NAD+ is an effective detox treatment for alcohol, opiates, prescription drugs, and recreational drugs, and it has been shown to reduce cravings and help with overall brain recovery and restoration.
Study Methods
While NAD can be used in many kinds of treatments, the opioid crisis is one of the biggest drivers in NAD research. According to the NAD Use in SUD study:
"The opioid crisis in America has claimed close to 800,000 lives since 2004; daily deaths are estimated to stand at 127, and in 2021, over 107,000 deaths were due to overdose. There is an urgency to find safe, side-effect-free solutions. Current interventions, such as Naltrexone implants, are invasive and may interfere with dopamine homeostasis leading to an anti-reward phenomenon."
To that end, this study looked at 50 people "addicted poly-drug, mixed gender, multi-ethnic individuals resistant to standard treatment." The reduction of cravings, anxiety, and depression during recovery with NAD was measured. Additionally, a subset of the patients participating in the study were tested for signs of relapse midway through the program, and "100% of the urine samples analyzed failed to detect illicit substance use."
Another reason withdrawal is such a critical time in the recovery journey is how often painful symptoms drive people back to the addictions they are fighting so hard to escape from. Reducing the intensity of these symptoms helps keep people on their recovery journey.
Results
"The current pilot study provides useful preliminary data regarding the effectiveness of IV1114589NAD infusions in SUD treatment."
NAD Use in SUD found a reduction in withdrawal symptoms with NAD treatment and a reduction in relapse rate. As a pilot study, this provides a promising foundation for future research and study of NAD treatment.
At RecoverUS, we offer a unique, trademarked approach that is different than typical Detox and recovery centers. We use many formulations of NAD+ and exact ratios of Amino Acids to help with your symptoms of withdrawal during detox. Our experience shows the entire process is safe and predictable. Symptoms are relatively easy to control and the product is 100% natural. Our entire clinical staff has been thoroughly trained to help you through the detox process. This specialized IV therapy helps to diminish the effects of substance abuse and helps to restore proper brain function.
Patients with substance abuse and addiction challenges respond extremely well to our unique protocols. Our goal is to detox the system within as little as a few days, depending on the specific substance, and return your brain/body to a healthy and productive state. Our patients report a marked reduction in cravings and an overall boost in energy.
If you or someone you love is struggling with addiction, contact RecoverUs Centers by calling 1-618-519-9444 or emailing start@recoveruscenters.com for assistance.