Substance Abuse Counselors: RecoverUs Offers an Effective Care and Treatment for Your Patients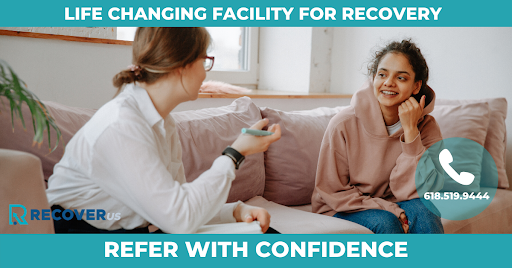 Substance abuse counselors operating in the modern day and age know first hand the wide array of issues those suffering from addiction face. Many likely worked with people who tried detox, rehab, and other treatment with limited or no success. Widely used drugs used to treat addiction are often ineffective and misused, causing more problems than the dependencies they target. When the cure is worse than the disease, it becomes quite a difficult sell. RecoverUs Centers Partner Kelly Reed offers a solution for counselors and their patients. Reed and Nursing Supervisor Seth Doiron use an innovative and well researched approach to treatment to provide the best care for their patients. Doiron employs approaches to detox and recovery that helps his patients get better and stay healthy.
Withdrawal symptoms for many drugs can send users back to their habits and keep them addicted. Even alcohol withdrawal can kill. Reed wants to offer a painless and symptom-free detox process to get patients over one of the toughest barriers to quitting.
Doiron and the counselors at RecoverUs work with their patients to develop a plan of care that will offer lasting recovery. To that end, they provide their patients a recovery plan that works around the patient's personal and professional schedule. Reed wants to make sure anyone who is ready and willing to take that next step towards recovery will be able to use the center's services. RecoverUs is an outpatient clinic; patients will be able to stay in their counselors' or other health practitioners' care and Doiron's for a more comprehensive, sustainable, and effective recovery process. For those who are still working, or are looking to get back to work, Administrative Assistant Aimee Nance helps coordinate with patients to develop an effective and sustainable schedule.
Addiction is commonly stigmatized and misrepresented as a weakness; those suffering often feel like they aren't allowed to admit they need help; they fear the shame and embarrassment of being 'outed' as an addict. Many are especially isolated during these unprecedented times, and social distancing is still important for public health. Reed and the RecoverUs staff offer one on one, private settings for treatment. Not only does this address public health concerns, it provides a personal and intimate interaction and relationship between patients and their staff.
If you have or know patients looking for help, especially those who have found no solace in other detox centers, consider RecoverUs a solution. Additionally, if you would like to learn more about RecoverUs, call 618.519.9444 or email start@recoveruscenters.com.