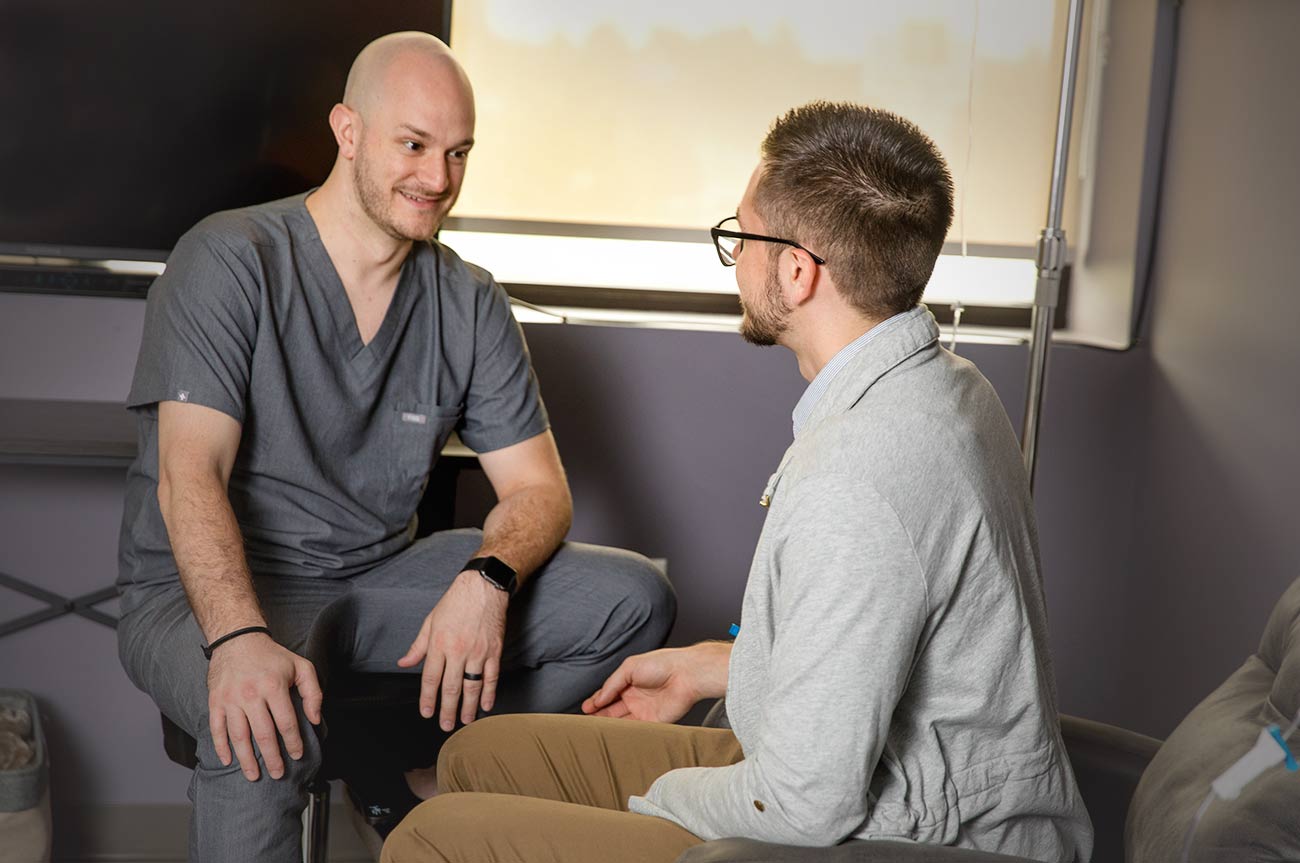 What is NAD Therapy?
If you or a loved one is struggling with addiction, you may be concerned about withdrawal. This period of recovery can be uncomfortable, painful, or even life-threatening. That's why RecoverUs Centers use NAD treatment. NAD therapy was pioneered in the 1980s and is actively practiced by many physicians today. It can eliminate and suppress withdrawal symptoms to get patients through the recovery process. After withdrawal, NAD helps reduce cravings, allowing those struggling with addiction to build a sober, healthier future.

Beyond the direct withdrawal and craving reduction, NAD helps with many of the other symptoms people in recovery experience. These symptoms make it tough or almost impossible to get or stay sober, which is why it's so important to deal with them safely and effectively. NAD helps to restore a normal sleep cycle and sleep pattern and promotes a sense of well-being. It also helps to clear the mental fog many people experience through their recovery journey. By eliminating these negative effects and restoring dopamine and serotonin, NAD helps restore and return function and health to those on the recovery journey.

If you want to learn more about NAD, you can check out these videos:

What is NAD therapy? https://youtu.be/RRl-X1oteqA

RecoverUs Bridge and NAD explained: https://youtu.be/Zv-H9PHlf60

NAD Therapy for Addiction: https://youtu.be/RnYR97jsIbc
If you want to learn more about NAD, contact RecoverUs Centers by calling 1-618-519-9444 or emailing start@recoveruscenters.com for assistance.